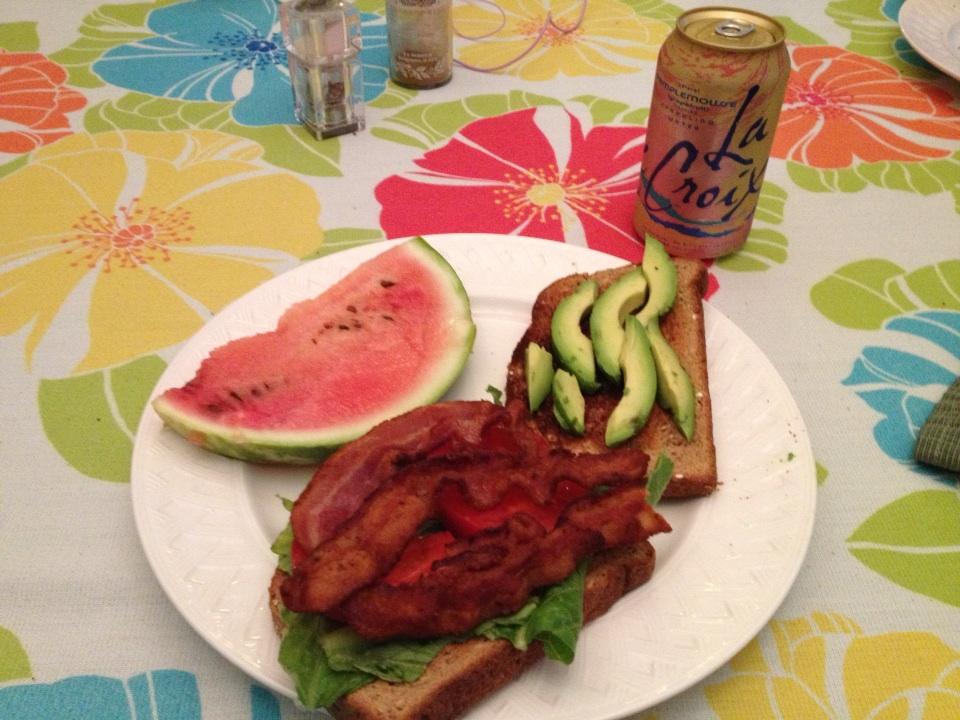 On Monday, October 1, I weighed 185.8. On Thursday, October 4, I weighed 184. This morning, I am back up to 184.6. I am going to stick to using the Monday weigh-ins as "official," since I seem to have more trouble staying on plan over the weekend, and knowing that I will be facing the scale on Monday may help me to rein it in a bit.
Still, down 1.2 pounds this week. If we were at Weight Watchers, we would all be clapping. I'm happy to finally see some progress.
My workouts for the week:
Monday: 30-minute walk
Tuesday: All-day meetings, no workout
Wednesday: 30-minute walk
Thursday: 40-minute Spin class (got there late)
Friday: Walk/run workout, 10 minutes of running and about 30 minutes of walking
Saturday: Pilates circuit workout, 45-minute walk
Sunday: 1 hour swim class
Successes: I logged my calories every day, all of them. I exercised six days. I lost weight. I have been (mostly) keeping up with SuperBetter. I lost weight while eating food I loved, like the gorgeous sandwich pictured above.
Opportunities for improvement: I could bump up the workouts a bit and maybe re-introduce our daily walks, which seem to have gone by the wayside in favor of more sleep/screen time. I did not make my calorie goal most days, so being more conscious of calorie counting (instead of logging at the end of the day) will help a lot.